Bart Shea joins IC System as VP of Business Development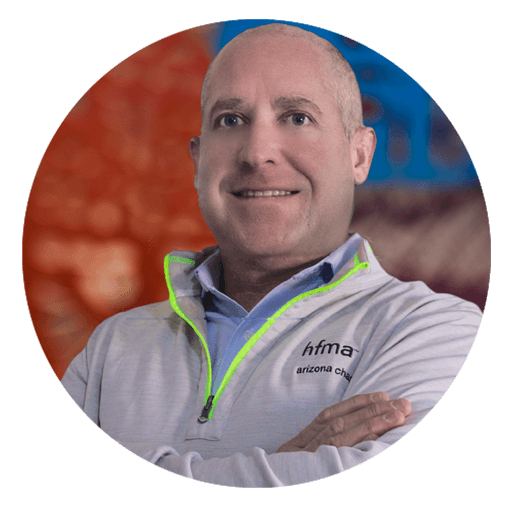 St. Paul, MN, January 12, 2021 – IC System, one of the largest collection agencies in the United States, is pleased to announce Bart Shea has joined the company as Vice President of Business Development. Bart will expand IC System's nationwide presence in the healthcare industry, specifically in the western United States.
Bart comes to the role with over 23 years of experience in healthcare receivables management. Bart started his healthcare career in 1997 with a medical receivable management company in Scottsdale, Arizona, as a front-line healthcare recovery specialist.
In his previous role, Bart, a true leader, quickly advanced to the Director of Collections. He oversaw day-to-day operations and found creative ways to leverage his team, workflow redesign, and technology to bring a healthier level of recovery to the company's clients. Knowing Bart as a natural people person, the owner of that company asked if he would head their sales division, where he brought value to clients over the next 15 years.
Along with his operational experience and a rich history of sales in the western territory of the United States, Bart has also been very involved in the New Mexico and Arizona chapters of the Healthcare Financial Management Association (HFMA). An HFMA Certified Revenue Cycle Representative, Bart currently serves as the Arizona HFMA's Programs Co-Chair and is slated to be the incoming President next chapter year.
In his role with IC System, Bart will bring his unique perspective and expertise to healthcare organizations looking to increase their account recoveries, decrease patient complaints, and focus on making collections better.
Karen Jonas, IC System's Senior Vice President Business Development, had this to say: "I couldn't be more excited to add Bart to our talented Sales team. Bart's knowledge and experience will be invaluable as we continue to grow our Healthcare footprint in the West."
About IC System
IC System is one of the largest receivables management companies in the United States. Founded in 1938, IC System is a privately held accounts receivable management firm in its third generation of family ownership. IC System provides customized, tailor-made debt recovery solutions for the healthcare, dental, small business, government, utility, retail, financial services, and telecommunications industries nationwide. Follow IC System on Twitter at @icsystem or on Linkedin.
Brian Eggert is a business development specialist and writer for IC System, one of the largest receivables management companies in the United States. With 18 years in the collection industry, Brian's experience includes operations, client service, proposal writing, blogging, content creation, and web development.