Avoid these 5 mistakes with late patient accounts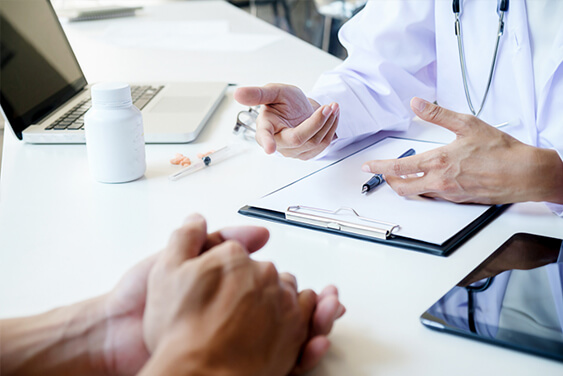 Chances are, your practice is faced with the challenge of a higher load of aging accounts receivable and the likelihood of needing medical bill collections services. Unlike a decade ago, the core strategy in lowering those A/R days is not necessarily centered on streamlining insurance company processes. This time, patients are the likely source of past-due bills.
And now that annual out-of-pocket deductibles have reset to the full amount, practices may be faced with a higher volume of late bills.
Here are five mistakes your practice should steer clear of, so your accounting books are not overrun with late patient bills.
Failure to collect in person: It may be time to update the office's collection policy and establish procedures to collect payment during any in-person encounter. Whether it's a minimum amount for service, a co-pay, or the account balance, asking patients to pay minimum amounts at the time of service will turn into a reliable cash stream for the practice. It can also be a tool to eliminate small balances.
Surprise billing: No one likes it when they're slapped with a high bill. Have the talk with the patient about their financial responsibility, offer price transparency when possible, and lend a hand in tracking down low-cost options for meds. These things can reassure patients that you care about the value they're getting from their medical care.
Procrastination: When bills reach the past-due threshold, it's important to keep these on your radar — or you can count on patients also losing track. Each day, run a new report on which accounts are now past due, and prioritize which of those need immediate contact. Reminder invoices, phone calls, and flagged accounts at followup appointments are all tools to remind patients that it's time to pay.
Making communication difficult: Secure online payment portals and email messaging are tools that practices should use for staying in touch with patients. The result: You get paid more quickly.
Not working with a collection agency: When you think of a collection agency, you may think of a company that specializes in sending letters and making phone calls. You may not realize just how much a high-quality collection agency can do for you to zero out those accounts receivable. IC System offers skip tracing, insurance and charity care verification, and other services to help you recover more lost debts.
Want to learn more about how to do a better job at dealing with past-due accounts? Download our collections Trail Guide.
Brian Eggert is a business development specialist and writer for IC System, one of the largest receivables management companies in the United States. With 18 years in the collection industry, Brian's experience includes operations, client service, proposal writing, blogging, content creation, and web development.