What does a collection agency do?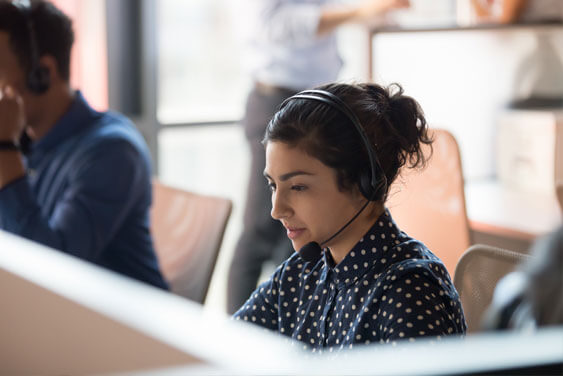 Many businesses use a collection agency to help recover their past-due accounts. But what exactly does a collection agency do? The federal government limits the actions of debt collectors with the Fair Debt Collection Practices Act (FDCPA). Even so, collection companies should perform a few basic services to ensure they're doing everything possible on your behalf.
Letters
The first letter from a collection agency is one required by the FDCPA. It's called the "validation notice." This letter informs the consumer that they have 30 days to dispute the account in writing, and it tells the consumer what a collection agency will do if the consumer follows through with a dispute. It also states the amount of the debt, the name of the creditor, and other pertinent details.
Additionally, collection agencies should offer a variety of letter options, usually around 2-5 letters, depending on the service you selected. Collection letters can be particularly useful because they're likely to create a greater sense of urgency than your office's statement or standard past-due notice. In some cases, debt collectors will send settlement offer letters, assuming the creditor offers a settlement for less than the full balance.
Phone Calls
Generally, most collection agencies make telephone calls. However, there are limitations on the frequency, time, and content of these calls. These restrictions are set by the FDCPA, individual state laws, and the Telephone Consumer Protection Act (TCPA), a federal law around computer dialing and mobile phones.
The calls are designed to convey urgency around repayment. The substance of the call involves a request for the balance in full. If the consumer cannot pay the entire account, then there's usually a financial discussion to determine the situation and timeline for payment. During this negotiation process, the debt collector should be using win-win negotiation skills and work with the consumer to find a solution. Today more than ever, there's an undue stigma around most collection agencies. Most have become very consumer-friendly and focused on customer service.
Credit Report
Not every collection agency can use credit reporting as a took for collections. There are restrictions on credit reporting that vary among industries and individual creditors.
When a collection agency does credit report, their policy will be outlined in the "validation notice" and, when applied, could last anywhere from six to seven years. Credit reporting could affect the financial health of consumers and prevent them from getting approved for credit in the future. In other words, it's in the consumer's best interest to resolve their delinquent account before the collection agency submits it to the credit bureaus.
In other situations, a collection agency may offer credit monitoring services, which is a subscription type service the agency can employ directly through the bureaus. Credit monitoring looks for "triggers" or signs of an increased ability to pay. For instance, a trigger might be an account getting paid or new lines of credit. When a trigger is seen, the collection agency will make additional collection efforts.
To learn more about what you should expect from a collection agency, download IC System's eBook: A handy trail guide to faster payments and increasing cash flow.

Brian Eggert is a business development specialist and writer for IC System, one of the largest receivables management companies in the United States. With 18 years in the collection industry, Brian's experience includes operations, client service, proposal writing, blogging, content creation, and web development.