The Cost of Uncompensated Care for MN Health Systems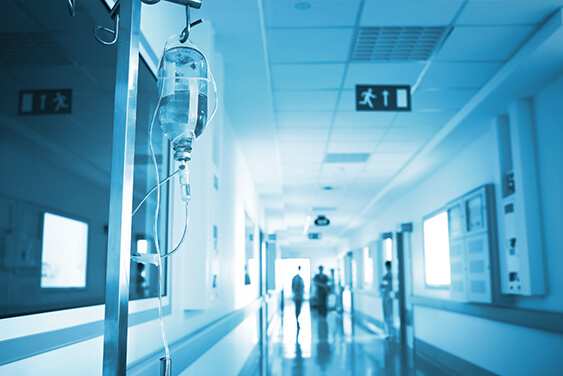 The 2017 numbers are in: Minnesota healthcare systems provided $691 million in uncompensated care during 2017, up 19.2% from the prior year. But as a Minnesota collection agency, IC System has to wonder what do these numbers, reported by Becker's, really mean and why are they important?
First, let's look closer at the issue. All Minnesota hospitals are tax-exempt organizations. They must prove annually that they continue to serve their surrounding communities without always being fully compensated for doing so. If they cannot prove this is occurring at the right financial levels, they jeopardize their tax-exempt status.
This is not only critical at the state level, but also at the federal level where the 501R dictates all the ways a hospital must provide benefits to the community to keep their federal tax-exempt status as well. By receiving a tax-exempt status, these hospitals must show how they provide community benefit.
Here's the breakdown of how the Minnesota systems did that to reach the $691 million mark:
$224 million provided in charity care relief to patient bills (9% increase over the prior year)
$467 million in bad debt expense (24.7% increase over the prior year)
Additionally, these systems provided another $5.2 billion in community contributions where they are not fully compensated. Some examples of this include:
$502 million in Health Screenings, Educational Initiatives, Health Fairs, Immunization Clinics, and other community outreach programs
$446 million in education and workforce developments
$258 million in research
$2.7 billion in government underfunding where Medicare and Medicaid payments do not cover the full cost of services provided
How does IC System play a role in all of this? By servicing several of these clients, we are helping them to recover portions of that $467 million bad debt expense, in addition to moving some of those dollars into their charity care bucket by identifying and assisting patients with obtaining charity care applications.
For the MN Healthcare systems we service at IC System, we recovered $1.7 million in 2017, and $4.5 million in 2018. As HDHPs continue to grow, and more and more dollars shift to patient responsibility, the prediction is that uncompensated care will continue to grow year over year, and IC System's role will continue to remain vital to help providers recover a portion of those dollars.
Learn more about how IC System can help your hospital system.