Tax Deadlines Change in Response to COVID-19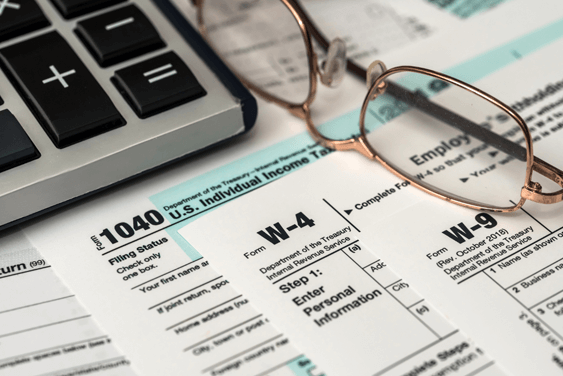 As a response to the coronavirus pandemic, the U.S. Treasury Department has announced that individual taxpayers and businesses have a new deadline to file their federal returns and pay their taxes: July 15. It was announced on Friday, March 20, that the new July 15 deadline would be moved as another measure by the U.S. government to lessen the negative impact of the COVID-19 situation on the economy.
The previous deadline, which has been April 15 since the mid-1950s, has been changed for two significant reasons. According to The Washington Post, the government hopes that this will alleviate any short-term budgetary issues affecting American individuals or corporations who are struggling financially during the coronavirus crisis. The government also hopes to reduce the need for in-person meetings with tax preparers—who usually experience a rush in the weeks before the original deadline—and thus mitigate the risk of the virus spreading through such interactions.
At this point, the change is in effect for federal taxes only, while some states had delayed their deadlines. Individuals and businesses are encouraged to check with their state's tax website for additional information about state tax deadlines.
Doubtless, this decision comes as a response to the recent spike in unemployment, which has reached a two-and-a-half-year high. The number of jobless Americans will reach an estimated 1.5 million by the week ending March 20. Reuters reports that this estimation would far outnumber the previous record from 1982 of 695,000 unemployed Americans.
Given this change to individual tax deadlines and employment statuses, the financial health of many Americans and American businesses are in a state of flux. And American businesses are going to need a dependable source of revenue to maintain their bottom line and remain open. One possible solution is through their accounts receivable. Working with a collection agency could provide the stability businesses needs in this situation.
Now more than ever, it's important to work with a collection agency that treats all consumer interactions with a positive and sympathetic approach. Talking to consumers about past-due accounts right now requires delicacy and understanding. Make sure your collection partner has equipped their staff with the most useful collection tool in our current situation: empathy.
Learn about IC System's commitment to consumer satisfaction.

Brian Eggert is a business development specialist and writer for IC System, one of the largest receivables management companies in the United States. With 18 years in the collection industry, Brian's experience includes operations, client service, proposal writing, blogging, content creation, and web development.