Star Tribune Names IC System a 2020 Top 150 Workplace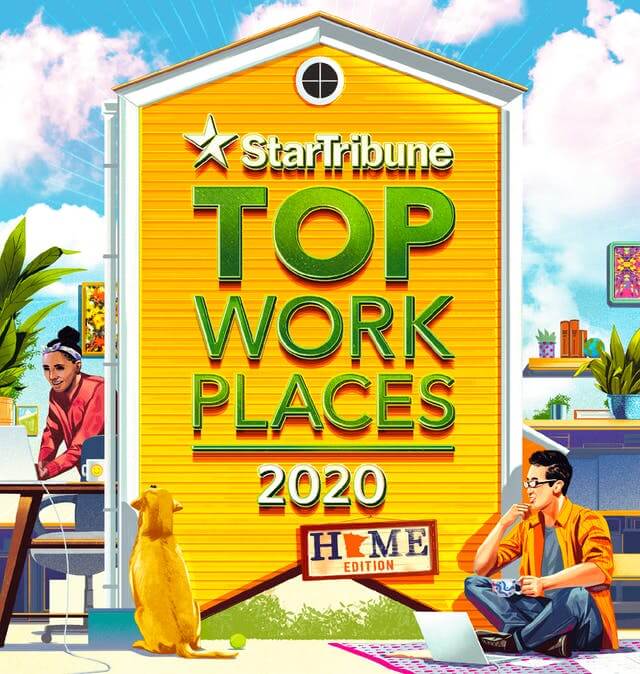 IC System has been named a Top 150 Workplace in Minnesota by the Star Tribune. A complete list of those selected is available at the Star Tribune's website and was also published in the Star Tribune Top Workplaces special section on Sunday, June 28.
2020 marks the fourth year in a row the Star Tribune has recognized IC System as a Top Workplace. IC System has been on the list of Top 150 Workplaces in Minnesota since 2017.
Top Workplaces is produced by the same team that compiles the 29-year-old Star Tribune 100 report of the best-performing public companies in Minnesota. The program recognizes the most progressive companies in Minnesota based on employee opinions measuring engagement, organizational health, and satisfaction. The analysis included responses from over 76,000 employees at Minnesota public, private, and nonprofit organizations.
The rankings in the Star Tribune Top 150 Workplaces are based on survey information collected by Energage, an independent company specializing in employee engagement and retention. Energage surveyed IC System's 550 employees, and the results led to the IC System's inclusion on the list.
To qualify as a Star Tribune Top 150 Workplace, a company must have more than 50 employees in Minnesota. Nearly 3,000 companies were invited to participate. Rankings were composite scores calculated purely on the basis of employee responses.
Star Tribune Publisher Michael J. Klingensmith said, "The companies in the Star Tribune Top 150 Workplaces deserve high praise for creating the very best work environments in the state of Minnesota. My congratulations to each of these exceptional companies."
IC System President & CEO John Erickson, Jr. said, "It's a great honor to be recognized by the Star Tribune for our efforts toward employee satisfaction. Office culture and a sense of community, whether they are in a physical or a virtual environment, are more important than ever. I'm so proud that our employees feel engaged and happy in their careers. That's the real honor here, knowing that our employees appreciate how IC System fits into their lives."
Learn more about IC System in the community.

Brian Eggert is a business development specialist and writer for IC System, one of the largest receivables management companies in the United States. With 18 years in the collection industry, Brian's experience includes operations, client service, proposal writing, blogging, content creation, and web development.