Let's Be Honest About Debt Collection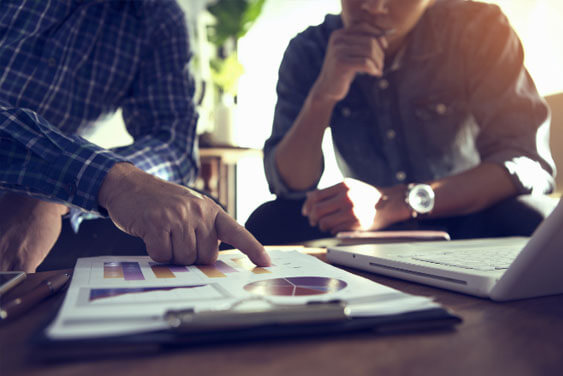 One of the most complained about industries in the United States is debt collections according to the Federal Trade Commission (FTC) and the Consumer Financial Protection Bureau (CFPB). No one wants to be called by a debt collector, even if there's a legitimate reason for the call. The nature of the situation is bound to result in consumer complaints. Given this, dealing with a collection agency may seem like a risk for a small business. After all, your consumers are limited and you don't want to lose them. So, is it best to attempt to reconcile your consumers' past-due accounts yourself, or should you send them to debt collectors who could potentially sour your consumer relationship?
The honest answer is more complicated than offering a simple yes or no recommendation. You could resolve your business' financial troubles by sending every consumer who's a month or two behind on their payments to a collection agency. But depending on your relationship with the consumer, it might prevent them from doing business with you again. Maybe that's okay; maybe you don't want to do business with them again. However, maybe a collection agency doesn't have to be as bad as the FTC and CFPB report.
Not all collection agencies are created equal. Certain agencies have earned the industry a bad reputation—the ones you hear about on the local and national news in an exposé about mean telephone conduct. But there are some agencies out there that take the policies of regulators like the FTC and CFPB to heart. They concern themselves with doing the right thing. They allow their client access to their collection activities to demonstrate their effort and tact. And most importantly, they treat consumers with the dignity and respect they deserve.
So, if we're being honest about what you should do when it comes to deciding on a collection agency, the honest answer is you have to do some work. You have to make sure that a collection partner's conduct and strategy aligns with your business model and philosophy. It will take some vetting, but a good collection agency will be transparent about their efforts. You also have to make sure you have a financial policy that will work in tandem with your future collection partner.
Be sure to do some detailed research. Check online for the company's BBB rating. Are they Accredited and A+ rated by the BBB? Do they record all of their phone calls? Do they survey the consumers they call, and if so, what are the results of those surveys? These are all questions you should be asking about a collection agency.
Once you have the answers you need, you can make an informed decision. But without that research up front, your collection agency could end up being one of those that the FTC and CFPB warn about. Learn more: Don't sign a contract with a collection agency without asking these four questions
Brian Eggert is a business development specialist and writer for IC System, one of the largest receivables management companies in the United States. With 18 years in the collection industry, Brian's experience includes operations, client service, proposal writing, blogging, content creation, and web development.