Is It Worth Investing in Collection Services?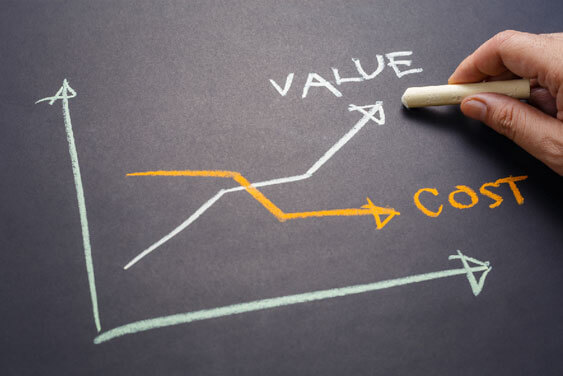 There are a lot of collection agencies and a lot of collection services out there. Some of them charge upfront fees for their services, and others don't. Whether you're just getting started or you've worked with collection agencies before, it isn't easy to know which products or services you should use. And how do you know whether you should invest in collection services that charge a retainer fee or have a contingency-based product? Here are a few considerations:
What services are you getting?
Whenever you're working with a collection agency, be sure to identify what services you're getting, regardless of whether you're paying them upfront or having their fee deducted when your past-due consumers pay.
Some collections agencies charge extra for services like credit reporting, whereas IC System includes credit reporting on eligible accounts at no additional cost.
Are basic services like calls and letters included in the cost of collections? You might assume so. But verify before you sign up for collection services. They're not always part of the package.
Are the services successful?
Whether you decide to pay for collection services upfront or not should depend on how successful they are. A collection product with a considerable return on investment may be worth the upfront cost.
After all, there isn't a rule that says the cheaper the collection service, the more revenue it will recover. One of the most common things our salespeople hear is, "I tried going with another, cheaper agency, but they weren't collecting anything for me."
Sometimes other agencies are cheaper because they're doing less to recover your past-due accounts.
Try to get proof of your collection agency's performance history and work effort with similar businesses as yours. Unfortunately, many agencies make unrealistic recovery promises to convince companies to sign on the dotted line.
What's a good ROI for collection services?
Obviously, the answer to this question is subjective and based on your business needs. View our Programs & Rates for more information.
Learn more about IC System's from a valued client: 
Brian Eggert is a business development specialist and writer for IC System, one of the largest receivables management companies in the United States. With 18 years in the collection industry, Brian's experience includes operations, client service, proposal writing, blogging, content creation, and web development.