Government Collections: Your Late Stage Receivables Need Work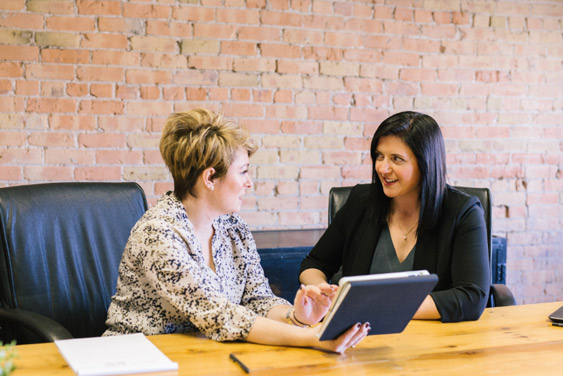 As a government office, you probably already know that your collection partner tends to lessen their work effort over time. Once you send your overdue accounts to a collection agency, they work your inventory for several months with a series of calls and letters. But what happens after that? IC System offers a government collections late-stage account solution that adds another dimension to your accounts receivable process. It will ensure you find additional revenue that would otherwise be overlooked by a traditional approach to collections.
As Inventories Age, Their Value Drops
The average collection agency will work on government debt for about 180 days. It's around this time that an agency's work effort declines, and for good reason. The chance of collecting on past-due accounts drops as accounts age.
As IC System explored in our eBook Time is Money, the value of your inventory drops to 87% of its original value after 90 days of delinquency. After 120 days, the inventory's value decreases to only 33% of its original value.
This means you should send nonpaying accounts to your collection partner sooner than later. It also illustrates the reason that most bill collection companies will either halt or greatly reduce their work efforts on older government collections.
Agencies sometimes hold onto collection inventories for months after their intensive collection window. If your inventory sits inactive with a collection agency that has no late-stage recovery plan, it may remain under-worked.
Benefits of a Late-Stage Solution
In most cases, your late-stage inventory has been called and lettered to exhaustion by your initial agency. Your accounts have gotten used to seeing the agency's logo and learned to ignore their calls. IC System's late-stage recovery solution takes this into consideration. We use a secondary collection strategy that applies an alternative approach to previous strategies and finds additional revenue in your dormant accounts.
The New Strategy
When your office places a late-stage inventory with IC System, we take a critical look at the previous agency's collection efforts. We also look at the balance size, credit rating, account age, and account history of the inventory.
Reviewing this information, we put your inventory through analytical modeling to develop the best strategy. Our segmentation process also ensures that we target the right accounts with an approach most likely to succeed based on our vast experience in government collections.
IC System also performs data scrubs on your inventory to identify new phone numbers and addresses, as well as bankruptcies and other disqualifying information. And we continue to monitor and scrub for new data throughout the life of the strategy.
After scrubbing and segmenting your inventory, IC System carries out a call and letter campaign on the higher probability accounts. This means that older debts, which may have gone uncollected, will once again provide a source of revenue and a high level of netback.
Credit Reporting and Credit Monitoring
IC System also uses credit reporting and credit monitoring in the late-stage strategy. We report eligible accounts to all major bureaus, so when your consumer attempts to secure a line of credit, the credit reporting should prompt them to resolve their account.
Our credit monitoring program is another valuable tool. The service screens for positive changes in the responsible party's credit file. These changes include:
Employment updates
Mortgage inquiries
New tradelines opened
Old tradelines paid
Recreational merchandise inquiries
IC System focuses on dozens of positive events. If a positive change in credit activity occurs, this means the consumer may be able to pay. Our company then responds to ensure your account is prioritized.
The System Works
IC System's government collections clients have seen a huge volume of additional revenue by adding to their existing collection strategy with our late-stage plan.
To learn more about IC System late-stage plan, download our eBook: Unlock this hidden revenue source to get your budget in balance.


Brian Eggert is a business development specialist and writer for IC System, one of the largest receivables management companies in the United States. With 18 years in the collection industry, Brian's experience includes operations, client service, proposal writing, blogging, content creation, and web development.