External Factors Play Large Part in Local Budgets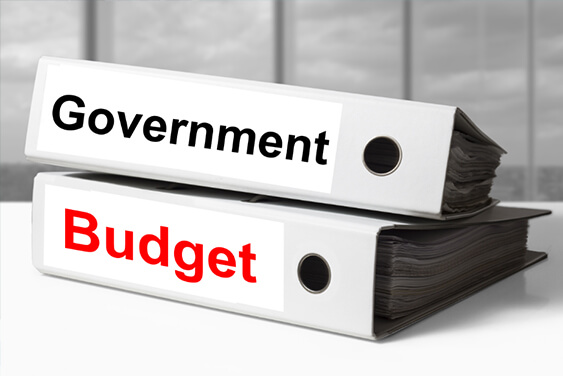 A couple of recent news stories have highlighted some of the challenges that state and local government entities face in regards to budgeting. When states and municipalities are planning their budgets, it is important that they keep in mind that external factors can present challenges that are largely beyond their control. The recently-ended federal government shutdown provides one example of this sort of challenge to local budgets, while news of states seeing decreased income tax revenue in December 2018 illustrates the point further.
The record-long federal government shutdown that recently ended had a trickle-down effect on local budgets. The most acute example of this was in Washington, D.C., where the city's chief financial officer, Jeffrey DeWitt, put out a letter on January 22 outlining the economic impact the federal shutdown had on the city. Among the highlights, DeWitt stated that the District had missed out on approximately $47 million in income and sales tax revenue. DeWitt estimates that the District will eventually recoup about 40 percent of the lost revenue once federal workers receive back pay; but that, of course, leaves tens of millions of dollars that the District will simply miss out on. For obvious reasons, this sort of impact was felt more in D.C. than it was elsewhere, but other cities around the country felt the effects to varying degrees.
In a less-prominent story, it was recently reported that state income tax collection levels in December 2018 were disappointing. The news was not entirely surprising, given that states saw a one-time jump in income tax collection in December 2017 due in large part to taxpayers taking advantage of the major revision to the federal tax codes. Given that states saw such high tax income in December 2017, it was widely expected that there would be a corresponding decrease in December 2018. Still, tax revenues often fell short even of the relatively low expectations.
The above examples point to some of the challenges that state and local governments face in budgeting. Keeping in mind that external, federal factors can play such large role in influencing revenues at the state and local level, it is important to take steps to safeguard against such events. For example, having a rainy day fund in place is an important step, while another way to help protect budgets is to recover revenue by partnering with a trusted bad debt collection partner. Visit our Government page to learn more about how IC System can help with the latter.
Ben Fisher has been with IC System, one of the largest receivables management companies in the United States, since 2013. He has honed his extensive industry knowledge through his varied roles for the company within departments such as operations, client service, and marketing.