Tax Revenue in Most States Exceeds Pre-Recession Levels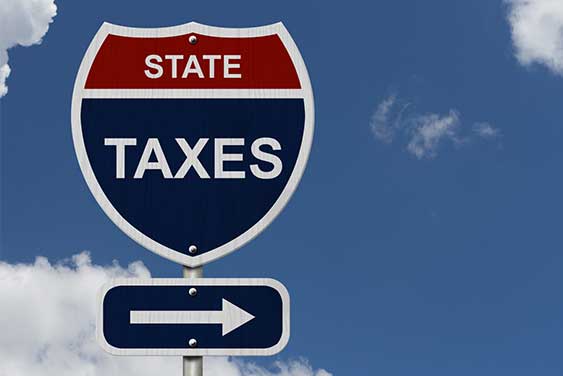 More than a decade has passed since the Great Recession started in 2007, marking the worst worldwide economic period since the Great Depression. In the interim, it's been a slow crawl toward a healthy global market. We're not entirely there yet. Not every state in the U.S. has turned around, but we're close. The fourth quarter of 2017 marked an uptick in the revenue from state taxes, as 34 states exceeded pre-recession tax revenues and topped their pre-recession peaks, according to Pew.
Overall growth since the recession has been sluggish, especially for states. Total state tax revenue has taken longer to recover since the Great Recession than they have after any of the recessions dating back to the 1970s. Even so, collective state tax revenue for Q4 2017 was over 9% above its 2008 peak, after adjusting for inflation.
Major spikes in revenue grown remain uncommon throughout the United States. Only 15 states experienced an increase in revenue of over 10% in Q4 of 2017. Although that represents a greater number than the previous year, it remains a small amount of fiscal growth for the country overall.
Additionally, much of the recent growth might be fleeting. Some of the Q4 2017 growth was due to one-time actions by taxpayers taking advantage of existing tax laws before new regulations went into effect. The new changes to the federal tax code creates uncertainty regarding state tax collections, due to the fact that most states tax rules are in some way linked to the federal tax code. It begs the question of whether a similar growth will be reflected this time next year, or if the slow crawl will take a step backward.
This unhurried growth and potential future volatility highlight the importance of maximizing revenue and efficiency through smart fiscal policy, including partnering with a trusted and reliable bad debt collection agency.
Need collection help?
Call us at 1-800-279-3511 to REQUEST PRICING!
Ben Fisher has been with IC System, one of the largest receivables management companies in the United States, since 2013. He has honed his extensive industry knowledge through his varied roles for the company within departments such as operations, client service, and marketing.