Ongoing Economic Growth Not Benefiting Everyone Equally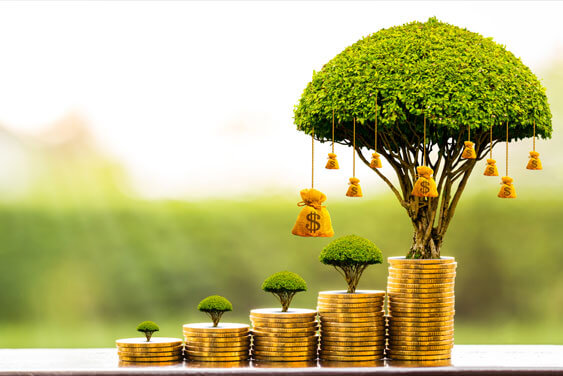 The American economy continues to hum along and grow at historic rates. If the current period of economic expansion continues past this coming July, it will become the longest stretch of continuous economic growth on record, surpassing the spell of growth in the 1990s spurred by the tech boom. 2018 saw an average unemployment rate of 3.9 percent, which was the lowest figure since 1969. Additionally, 2018's rate of economic growth was 2.9 percent equaled a post-recession high. Despite these strong overall economic indicators, a report on the economic well-being of US households from the Federal Reserve Board shows that the positive effects of the ongoing economic recovery and growth have not been felt by all Americans.
The Fed's report describes responses to the sixth annual Survey of Household Economics and Decisionmaking (SHED) from over 11,000 Americans on their financial well-being, and the results indicate that while a large majority of individuals report that they are doing well financially, many middle-class and low-income Americans continue to struggle. The survey found that only 36 percent of Americans say that their retirement savings are on track, and about a quarter of Americans have skipped some medical in the past year due to strained finances.
None of this is meant to be too pessimistic, however. The responses to this most recent edition of the survey are significantly improved when compared to the first survey in 2013. The vast majority of respondents (86 percent) said that their finances had improved or stayed the same in the prior year, while only 13 percent said that their finances had worsened.
The ongoing improvement of individuals' finances should have positive effects on state and local government bottom lines as well. One way government agencies can benefit from improving economic conditions is by partnering with a trusted collection agency like IC System to recover past-due accounts. IC System employs advanced analytics to identify when your constituents' finances improve to the point where they become able to resolve their past-due accounts. Visit https://www.icsystem.com/government/ to learn more.
Ben Fisher has been with IC System, one of the largest receivables management companies in the United States, since 2013. He has honed his extensive industry knowledge through his varied roles for the company within departments such as operations, client service, and marketing.