IC System Celebrates 10 Years in Onalaska, WI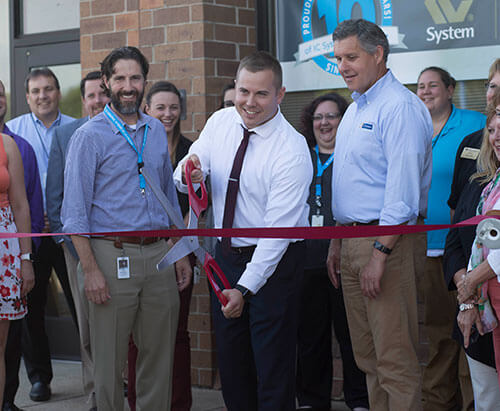 IC System's branch office in Onalaska, Wisconsin, recently celebrated its ten-year anniversary. The Chamber of Commerce in La Crosse supported the ribbon-cutting event.
Tanner Kabat, the Branch Manager of the Onalaska office, cut the red ribbon on August 29, 2017. Several members of IC System's executive team—including Executive Vice President and CFO Kurt Heinbigner, Director of Human Resources Joe Erickson, and several other members of the St. Paul office—joined Kabat at the event. The La Crosse Chamber of Commerce and several of its ambassadors from local businesses also attended.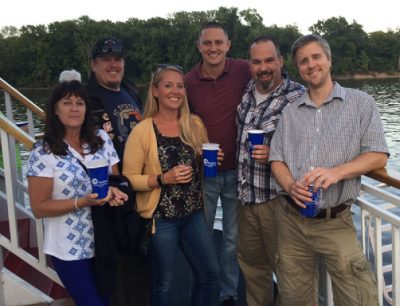 The La Crosse office employs more than 150 representatives in a call center environment, serving many of IC System's government, utilities, telecommunications, and commercial clients. After the event, the entire staff departed from Riverside Park for an evening cruise on the La Crosse Queen, a local replica of the paddlewheel riverboats that traveled the Mississippi in the 1900s.
"I'm proud to have been a part of the last 10 years in La Crosse but even more grateful for the people I work with," said Kabat. "In the last two years, we've grown from 97 to 170 employees, and we're still growing strong. We hit a decade with some great momentum, and I'm excited for what the next 10 years have in store."
President and CEO John Erickson, who also attended the ribbon-cutting, said, "I am so delighted with our Onalaska office and the job Tanner is doing in Wisconsin. He's waving the IC System flag and helping our company to grow. But more importantly, the Onalaska office is creating jobs, fostering a great place to work, and giving back to the local community. Here's to another ten years!"
IC System is a privately owned company founded in 1938, providing accounts receivable management services for thousands of clients within many industries. Now in its third generation of family ownership, IC System's headquarters is located in St. Paul, MN. Although Minnesota has been IC System's home since its inception, the Onalaska branch office opened in 2007.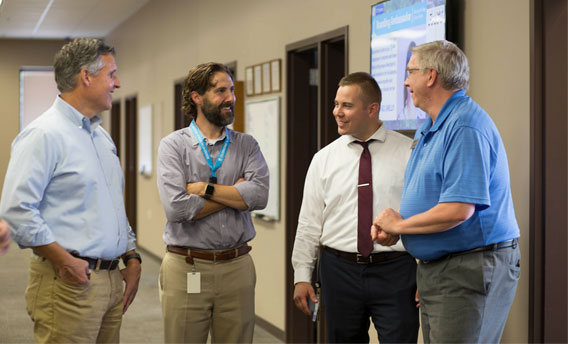 Brian Eggert is a business development specialist and writer for IC System, one of the largest receivables management companies in the United States. With 18 years in the collection industry, Brian's experience includes operations, client service, proposal writing, blogging, content creation, and web development.