Financial Institutions Debt Collections
Services and Experience You Need
IC System provides accounts receivable recovery services for many businesses in the Financial Institutions market, including major banks, credit unions, accountancy firms, and more. IC System has over 25 years of experience in account recovery services for banks with both consumer and commercial debt. Our experience means we know how to tailor our accounts receivable management solutions to meet your specific needs through friendly collection practices, state-of-the-art technology, and the sense of regulatory Security and Compliance your business needs. If you are interested in our account recovery services for credit unions, banks, or other financial institutions, contact us today!
Solutions
IC System offers a variety of account recovery services for financial institutions:
First Party Call Center Solutions: IC System provides outsourcing services to function as an extension of your internal call center. Our first-party efforts remain transparent to your customers and include bilingual services.
Third Party Accounts Receivable Management
Pre charge-off/Pre Collect
Primary
Secondary
Tertiary
Warehouse
Learn how IC System listens to feedback from consumers to ensure consumer satisfaction.
Top Security Standards
At IC System, we protect your data, and the data of your consumers, with our ironclad security network and highly regimented compliance protocols. Learn more below and on our Compliance and Security page.
FISA Score
What is a FISAScore? It's an objective industry assessment and measurement tool to identify and quantify security risk. Our comprehensive security assessment through FRSecure takes the place of the usual SOC report by including more stringent security parameters. The FRSecure assessment includes the parameters of a SOC audit, but goes even further to ensure additional compliance. Our security auditing firm, FRSecure, set our FISAScore as "Good," ranking IC System nearly 30% more secure than the average competitor in our industry.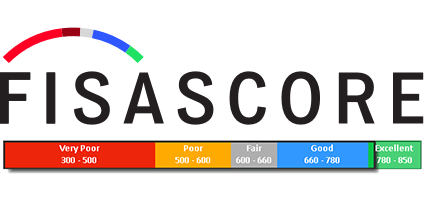 Our security auditing firm, FRSecure, set our FISAScore as "Excellent," ranking IC System 27.3% more secure than the average competitor in our industry.
PCI DSS 3.2 Annual Certification
An audit performed not just on the portion of the network processing credit cards, but on our entire network. IC System is a Level 1 Service Provider.
Federal Trade Commission's Red Flags Rule
An Identity Theft Prevention Program ensures we are compliant with the Federal Trade Commission (FTC) Red Flags Rule ("Red Flags Rule").
GLBA Safeguards Rule
Compliant with the Gramm-Leach-Bliley Act (GLBA), or Financial Services Modernization Act of 1996.
ISO 27002
Certified for over 100 security and compliance management controls set forth by the International Organization for Standardization.