How Do I Settle My IC System Account?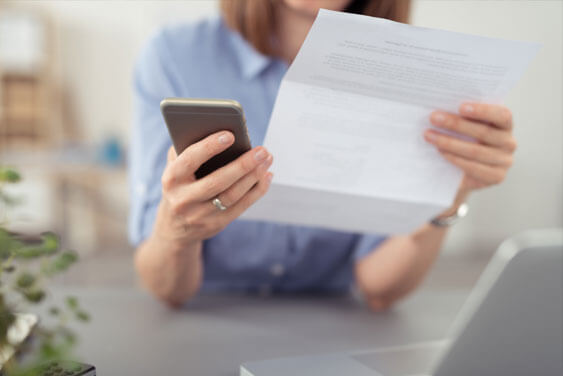 If you receive a letter or call from IC System, you might be asking yourself, "How do I settle my IC System account?" Whenever someone gets a letter from a collection agency, there are a lot of questions. Here are a few things to consider that might make your experience with IC System and resolving your account a little easier.
IC System is a Third-Party Agency
IC System is here to help you settle your account. We are hired on behalf of an original creditor to collect on past-due receivables. We do not buy or own consumer debt. When we make a call or send a letter, it's on behalf of a creditor.
We understand that being in collections can be frustrating and not exactly pleasant for you. That's why our representatives are trained to give you a positive experience. We're here to help you. In most cases, we can provide you with details about your past-due bill and offer payment options for resolution.
Even though we're collecting on behalf of your original creditor, we're also here to guide you through the process of account resolution while making it easy for you to improve your financial standing. In the end, we want to make sure that your creditor is happy and that you're happy with the solution.
What exactly does "settle" mean?
Depending on the context, "settle" can mean a couple of different things. Let's consider two options:
1) To "settle" can mean to resolve or pay your past-due balance in full. If you receive a call or letter from IC System, that means you probably have a past-due account or invoice with your creditor. Working with IC System to resolve the full sum of your account is considered settling the account.
2) To "settle" can also mean that your original creditor has agreed to accept less than the balance in full to consider the matter rectified. This is often called a settlement.
Your creditor may or may not approve of you paying less than the total balance to consider the matter resolved. This varies from creditor to creditor, and IC System does not have the authority to accept less than the balance in full without your creditor's prior authorization.
IC System's secure online payment portal may show settlement options if they are available. Otherwise, talk to your financial representative from IC System to negotiate a settlement amount for less than the full balance, if one is offered by your original creditor.
How do I resolve my collection account?
Visit our Consumer Help page, where you can navigate to our secure online payment portal. If you receive a letter from IC System, please make note of the reference number listed on your letter; that will help you navigate the portal.
If you have any questions, call us at either 866-628-7811 for healthcare-related accounts or 800-279-7244 for all other accounts.
Brian Eggert is a business development specialist and writer for IC System, one of the largest receivables management companies in the United States. With 18 years in the collection industry, Brian's experience includes operations, client service, proposal writing, blogging, content creation, and web development.