What a Collection Agency Can, and CAN'T, Do!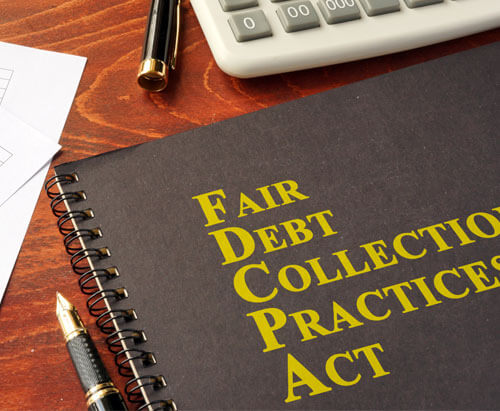 Getting a collection call or letter from a collection agency can be stressful. But knowing what a collection agency can and can't do when attempting to collect your debt can help you prepare.
Collection Agency Regulators
A few different government institutions and legal provisions monitor the collection industry. Foremost, the Fair Debt Collection Practices Act (FDCPA) is a consumer protection amendment that places restrictions on debt collection efforts at the federal and state level. Along with several other agencies, the Federal Trade Commission (FTC) and Consumer Financial Protection Bureau (CFPB) are agencies that enforce the FDCPA by watching how collection agencies do business.
What types of collection agencies are there?
Most agencies are "third-party" offices, meaning a creditor has hired the collection agency to recover past-due accounts. Third-party collectors are regulated by the FDCPA, which means they are obliged to follow the strict guidelines that prevent abusive, deceptive, or unfair debt collection practices.
When a creditor uses their own "in-house" collection staff, it is the creditor collecting the debt, and the FDCPA only applies in certain situations. In other cases, a debt buyer, which may be a collection agency or a law firm, may purchase older debt for a percentage of its value in order to collect on its own.
What can a collection agency do?
Collection agencies usually attempt to collect past-due accounts through collection calls, notices in the mail and, depending on the stage of delinquency and creditor type associated with your past-due bill, your account could be credit reported or given to an attorney for litigation.
What can't a collection agency do when contacting you?
The FDCPA mandates that third-party collection agencies cannot make repeated calls to exasperate you. Collectors cannot misrepresent themselves on the phone, nor can they threaten to take any action that they do not intend to take (for example, because collection agencies cannot put you in jail, they cannot threaten jail time for an unpaid debt).
Though most collection agencies follow the rules and conduct business as the FDCPA guidelines mandate, unfortunately, a few bad seeds out there have given the entire industry a bad name. Luckily, IC System has been in business since 1938, and we are devoted to being the best, most trusted provider of receivables management services to original creditors. We are not debt buyers—we are a third-party collection agency whose purpose is to improve financial outcomes for consumers and our clients.
Brian Eggert is a business development specialist and writer for IC System, one of the largest receivables management companies in the United States. With 18 years in the collection industry, Brian's experience includes operations, client service, proposal writing, blogging, content creation, and web development.