What to Do When You Receive a Collection Notice?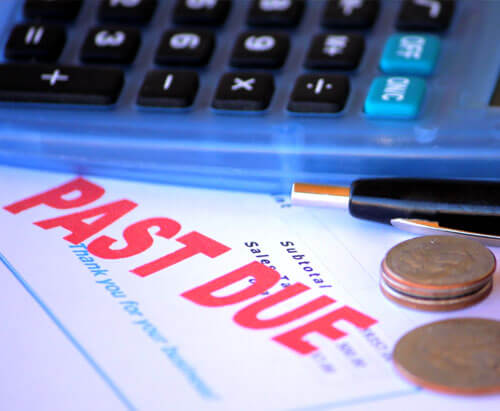 When you open your mail and find a letter reading "Balance Due" and "We are a debt collector attempting to collect a debt," it's not a good feeling. No one likes to be in collections or receive a collection notice. But it's important not to panic or take it personally. Collection notices are a normal part of a business transaction; they're an accounting process. Understanding how to handle and resolve that process can make being in collections much less intimidating.
Don't take it personally.
Financial hardships can come unexpectedly and happen to anyone. Maybe you lost your job, have had health issues, or you just need some tips to improve your budgeting skills. Whatever the reason you find yourself in collections, there are undoubtedly some emotions to deal with when getting a collection notice. But it's important to power through to get the matter resolved.
Just as you rely on your income to pay your way through life, those who issue credit rely on consumers to pay for their goods and services to keep their office running. When an account goes unpaid for several weeks or months, and the consumer has not communicated with their creditor about their delinquent account, the creditor may hire a third-party collection agency to recover the balance.
Review the information.
Take a moment and review the information on the collection notice carefully to determine whether you owe it. If you do owe it, work with the collection agency to resolve the debt before it gets worse. You can do this by mail in response to the letter; however, most collection agencies also provide a toll-free number, and it's usually best to get these things resolved sooner than later.
If you're uncertain whether you owe it, contact the collection agency and ask for written verification. Or, if you're positive you do not owe it, dispute the account.
Take Action.
It's important not to let past-due accounts linger, even if you cannot pay at this time. If you ignore the issue, it could suggest to your creditor that you are avoiding the debt. Moreover, if there is a chance your account will be listed with the credit bureaus, working to resolve the bill could ensure your credit health in the future.
Don't forget…
Regardless of the reason for the past-due account, it's best to reach out to the collection agency and have a conversation. There might be a payment plan or financial solution that can come from a simple discussion.
At IC System, our Consumer Financial Representatives are here to improve your financial outcomes. If you have received a collection notice from IC System, rest assured that we are committed to assisting you and providing a positive experience.
Brian Eggert is a business development specialist and writer for IC System, one of the largest receivables management companies in the United States. With 18 years in the collection industry, Brian's experience includes operations, client service, proposal writing, blogging, content creation, and web development.