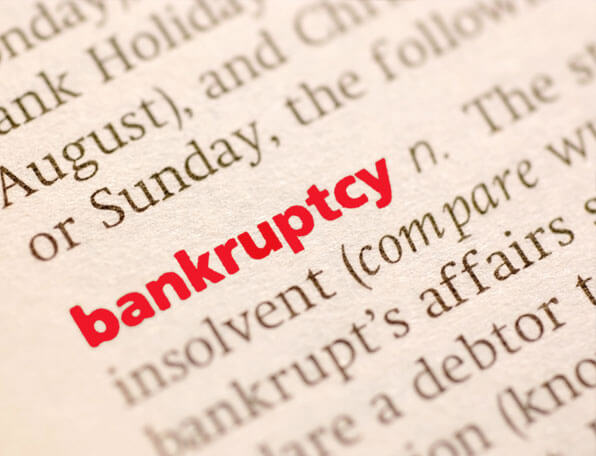 Patient bankruptcies in the healthcare industry, as a whole, are on a downward trend. In 2016, the rate had fallen by half compared to those filed just six years before. Still, it's important for any practice or clinic to take time to consider the legal and ethical implications that come with working with a patient who has filed. Now's the time to review your practices and policies so you can ensure patients are treated fairly, without jeopardizing their medical treatment.
Cease pursuing back payments
Once the notice arrives that a patient has filed bankruptcy, that means the organization is legally required to cease pursuing payment for past-due amounts. Otherwise, it could find itself in violation of the federal court and the practice could be fined thousands of dollars.
Turn your attention to the billing department and review the procedures followed when the notice arrives. All phone calls, mailed bills, and in-person requests for back payments must come to an end immediately. At the same time, your collection partner may be aware of your patient's bankruptcy filing, either through court notification or monthly data scrubbing. Nonetheless, be sure to include written notification to your collection partner in your office procedures.
File a proof of claim
Once creditors are notified, they then can file a proof of claim with the court, so once the case is discharged, the creditor has a chance to recover some of the receivables. In a Chapter 13 case, that involves setting up a restructuring of the debts. However, in a Chapter 7 bankruptcy, the filer's assets are liquidated and distributed to creditors.
In the latter case, a physician may lean toward opting out. Part of this may come out of a cost-benefit analysis. But, even if the most you can expect are pennies on the dollar, staking that claim could help you recover at least a portion of the accounts receivable. When you can make any kind of incremental advance on the ledger, those can add up in the long run.
Preserving the relationship
Depending on where you practice, a bankruptcy may give a physician the legal standing to sever their relationship with the patient. But many elect to keep seeing the patient out of ethical considerations for their welfare, especially if treatment is ongoing.
In either case, it's important to take time to understand the laws in your state. Seek counsel from your state board, your attorney, and your collection partner. Use that guidance to build policies and procedures to help guide your staff through these cases so that, most importantly, patients don't experience an interruption in the care they need.
Need collection help?
Call us at 1-800-279-3511 to REQUEST PRICING!
(NOTE: No Legal Advice Intended: This blog includes information about legal issues and legal developments. The information is intended for informational purposes only and may not reflect the most current legal developments. The information in this blog should not be taken as legal advice on any particular set of facts or circumstances.)