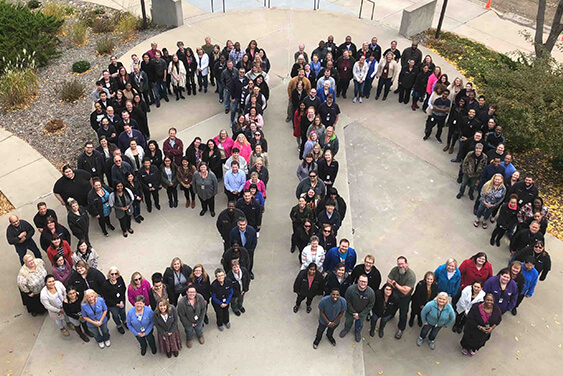 IC System commemorated its 80th birthday this October in a month-long series of celebrations. This month marks our 80th year in business, and as new octogenarians, our company has had a major event planned every week for its employees to celebrate.
IC System was founded in 1938 on the guiding principle of giving their customers ethical, honest service. Eight decades and three generations of family ownership later, and IC System is still devoted to its niche—being the best, most trusted provider of receivables management services to original creditors. To celebrate IC System's 80th year in business, the festivities include a company picture taken on October 3, where employees gathered in the shape of an 80 to memorialize the occasion.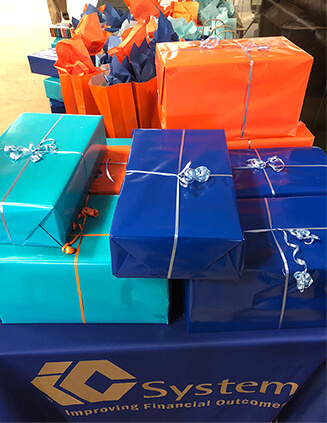 On October 11, the company catered-in a breakfast from Minneapolis' own D Brian's Deli, complete with breakfast sandwiches, breakfast burritos, or scrambled eggs, hashed browns, and fruit.
The birthday revelries continued on October 19, when the company's annual 5K race for charity was held. "This race is a piece of cake" was the event's tagline, along with birthday-themed t-shirts for those participating in the race.
The biggest event took place on Thursday, October 25, when the company celebrated with a birthday party. IC System gave away over five-thousand dollars in prizes, plus a special gift, a Yeti-style coffee mug, for each of their more than 500 employees. IC System also turned their building into a party atmosphere with balloons, wrapped gifts, and a lunch catered by Divine Swine Catering.
The final party in IC System's birthday month will take place on Halloween, when the company holds its annual Halloween Costume Contest. Contestants will don their spookiest and most playful costumes for a chance to win $100 in cash, in honor of the 80th birthday.
"IC System is a rare example of a family-owned company lasting three generations," said President and CEO John Erickson, Jr. "I think we've lasted this long because we treat our employees like family. And what better way to celebrate a birthday than with family."